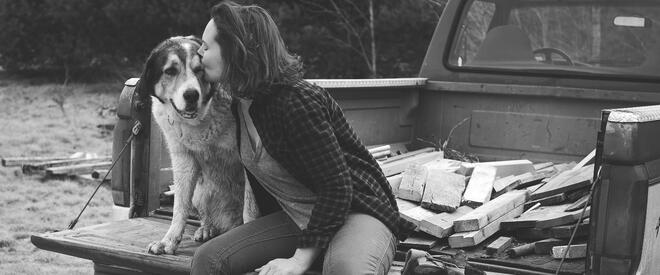 about
Katie Wilson is a writer, entrepreneur and working class, single mother raising hell and two extraordinary children in the Adirondack Mountains of Upstate New York.

Wilson opened her first business - a consignment shop - in 2008. In 2014, she co-founded a wellness company, confirming her finger was on the pulse of national trends. In 2016, Wilson (a lifelong Democrat) set her sights on politics, determined to fight for the North Country's working class and Rural America, at large.

In 2017, she launched a bid for the U.S. House seat in New York's 21st Congressional district (NY-21). Wilson lost the Democratic nomination - earning runner up status in a competitive 5-way primary - and remains politically active throughout the North Country.

Most recently Wilson launched Open Eye Media, an experimental media company telling stories at the intersection of identity and environment.

Open Eye's first project, The Multiverse, is a podcast about tribalism in America exploring perspective, bias and background - and how we might find common ground in an increasingly polarized society.

From politics to the cannabis industry to the economics of motherhood, The Multiverse takes an under the hood peek at what forces and influences are truly driving the American psyche.

Interviewees include; Bill McKibben, Carl Hulse, Ann Crittenden, Emily Oster, Randi Zuckerberg, Amy Chua, and more...
"Katie Wilson's a single mom, a quick study,
forthright, fiery but controlled.
Ten minutes of listening and I thought:
she's not just going to be a great Congresswoman,
she's going to make waves beyond that."
Bill McKibben, Huffington Post
© Katie Wilson for the North Country. All rights reserved. Photography by Heather Gallagher